About Breen Associates
Breen Associates was formed in 1991 by it's founder Michael T. Breen, EA to put expert IRS representation in the reach of anyone who needs it. We accomplish this by delivering expert representation second to none at an affordable price. Our mission is "Total Customer Satisfaction". We accomplish this by taking a personal interest in your case, taking a prompt action on your case, keeping your matter completely confidential, providing you with routine updates as to the status of your case, and continually striving to achieve the best possible outcome for your case. This demonstrated level of commitment on our part reinforces in the minds of our clients complete confidence in our abilities and trust. We deliver quality professional services with a very personal touch. We are a family business that practices in the Northeast Region only.
Michael T. Breen, EA, NTPI Fellow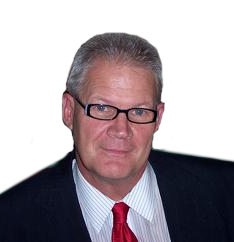 Michael has been an enrolled agent since 1991 specializing in representing taxpayers before the Internal Revenue Service in the area of collection, examination, and appeals. He is also less than one of five thousand Enrolled Agents in the country that has earned the designation "Fellow" from the National Tax Practice Institute which provides the highest standard of quality taxpayer representation education. The National Tax Practice Institute is the premier taxpayer representation course of study covering essential aspects of practice before the Internal Revenue Service. This course of study is designed to develop and augment the skills needed by Enrolled Agents to excel in this area that sets them apart from others representing taxpayers before the Internal Revenue Service. NTPI is a tri-level program. Graduates completing all three levels become fellows of the National Tax Practice Institute, a credential signifying the highest level of tax representation expertise. Michael's practical experience includes representing individuals and business taxpayers who owe the IRS from a few thousand to over a million dollars. Typically, these taxpayers are having their paychecks, bank accounts, vehicles, and other property seized by the IRS. Michael has represented individual and business taxpayers before the Examination Division with favorable results even though some of these taxpayers were missing a substantial portion of their records. Michael has successfully appealed the findings of the Internal Revenue Service Examination Division on audit cases to the Regional Office of Appeals that resulted favorably for the client. He has had considerable experience of appealing the Regional Office of Appeals offers in compromise that the Internal Revenue Service rejected that again resulted in favorable outcomes for the client. Michael has also represented many multiple year non-filers with excellent results. The main ingredient in his success is his philosophy towards client representation. Michael puts himself in the clients position, recognizes the impact the matter has on the client's life, makes a personal commitment to see it through and represents that client like he would represent himself.